Take These Financial Promotional Products to the Bank
Awards Plus Engraving Inc.
Featured Item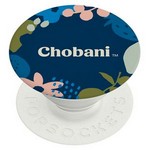 PopSockets® Grip
A PopSockets® Grip sticks flat to the back of your phone, tablet or case with its reusable, repositionable gel. Once extended, the PopSockets® Grip becomes a media stand for any device, a photo or tex...
$4.98 - $5.08
Featured Blogs
Do you ever have that moment when you look at something and you get an overwhelming surge of nostalgia? Everyone loves a good throwback, especially when it's a cool, vintage product. Below are seven r...

As part of their new corporate wellness program, the company wanted to stress the importance of healthy nutrition to its employees. Along with literature, discount memberships at a local health club a...

One of the most powerful things you can do to set yourself up for success is practice the art of positive thinking. It's easy to let the struggles of everyday life control your attitude. But by practi...